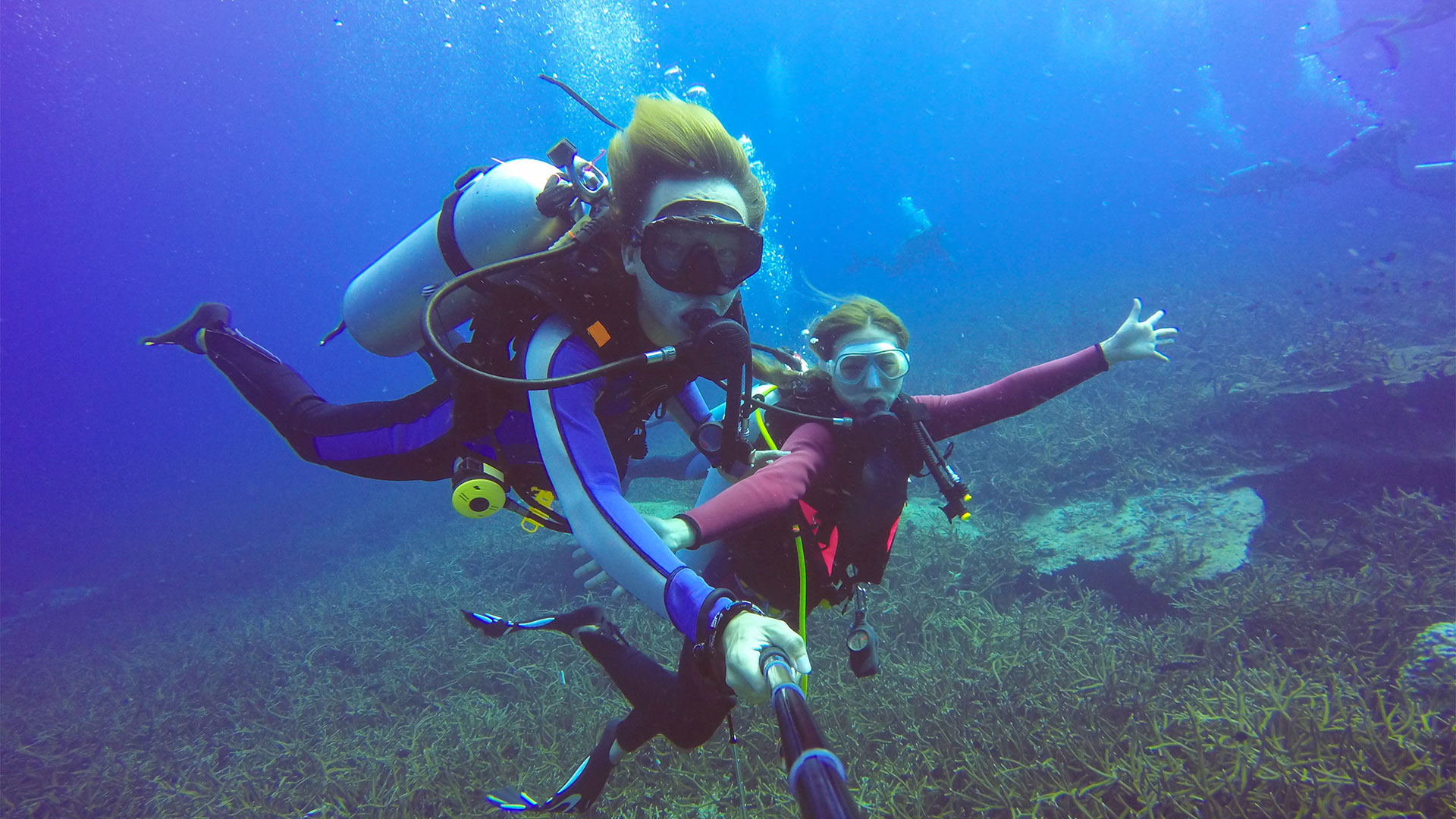 Let your passion for scuba diving create an impact on other divers by sharing your experience. Doha Divers instructor takes you through assistant instructor professional course to equip and build relevant skills and knowledge you require.
Details
Utilize your passion through commitment, hard work and passion and reward yourself with a PADI Assistant Instructor Certification. Becoming a PADI assistant instructor gives you an opportunity to share your underwater experience by changing the lives of other divers and continuously improving yours.
Join Doha Divers one of the top-ranked committed professionals that train popular scuba diver programme with an instructor development course.
The Instructor Development Course (IDC) is made up of two parts – the Assistant Instructor (AI) course and the Open Water Scuba Instructor (OWSI) program. Most dive professionals complete the entire IDC and go on to attend an Instructor Examination (IE), which is the final step to earn a PADI Instructor certification.
Successfully completing just, the AI course results in a PADI Assistant Instructor qualification. When an AI is ready to progress, attending an OWSI program allows entry into an IE to earn a full PADI Instructor rating.
Dive professionals who hold an instructor rating with another diver training organization may be eligible to enroll directly in the OWSI program. This recognizes prior instructor training and provides a path to becoming a PADI Instructor.
A PADI Divemaster who has been a certified diver for six months may enroll in the PADI Instructor Development Course.
Required;
* At least 60 logged dives and 100 dives to attend an IE
* Emergency First Response Primary and Secondary Care (CPR and First Aid) training within the past 24 months
* Medical Statement signed by a physician within the last 12 months
* Emergency first response instructor, but you can earn this rating during your instructor training
An Instructor Examination (IE) is a two-day evaluative program that tests an instructor candidate's teaching ability, dive theory knowledge, skill level, and understanding of the PADI System, attitude and professionalism. PADI IEs are standardized and conducted by specially trained PADI Instructor Examiners. We organize IE location, testing environment, and examination sessions and ensure they are organized to be as objective as possible to fairly and consistently evaluate a candidate's abilities. Only those who meet the IE performance requirements earn the respected PADI Instructor certification.
Instructions
The course duration is a minimum of 5 to 7 days. The IDC teaches you how to train all PADI core courses. Your key roles will be organization, undertaking skill development sessions, give relevant details, and manage open water dives. Eventually, you will attain good public communication skills and ensuring you have the ability to oversee the trainee's diver safety.
Topic covered are;
PADI Standards and Procedures for courses you can teach with in water workshops
Learning, Instruction and the PADI System
Risk Management and Diver Safety
The Business of Diving and your role as an instructor
Marketing Diving and Sales Counselling