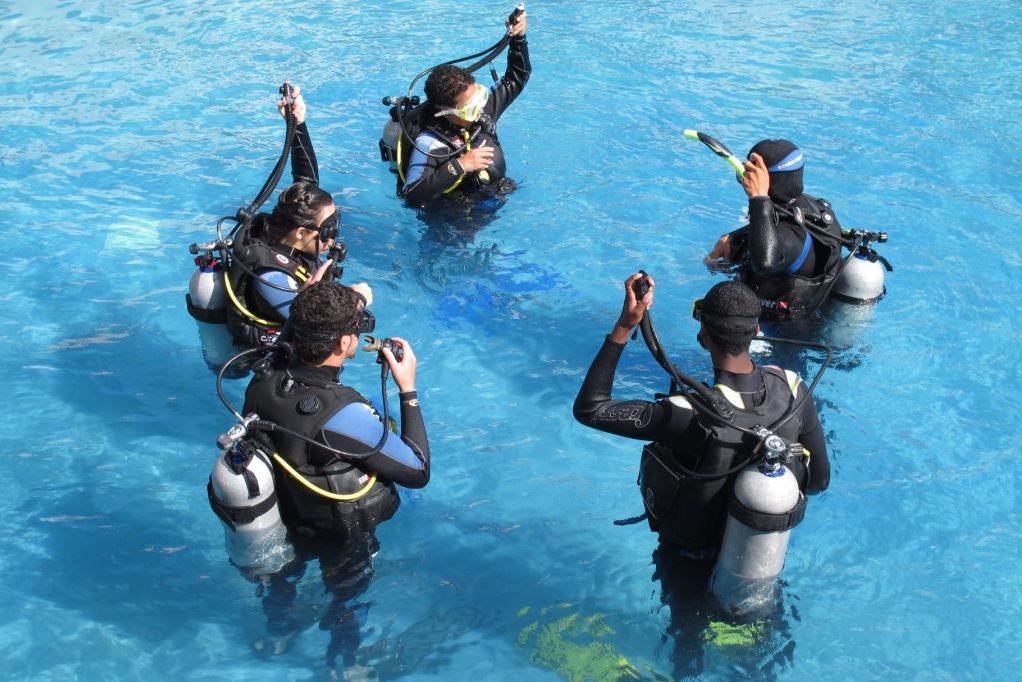 This is course where diving starts, get your scuba diving certification with the PADI open water diver course – the world's most popular and widely recognized scuba course.
Details:
Experience unparalleled adventure and see the world beneath the waves.
You do not have to have any previous experience in SCUBA diving. You must only be comfortable being in the water.
In the course you will learn; Knowledge development, confined water dives, and open water dives. Basically, in knowledge development you will learn about the diving terminologies for diving safety and fun experience, principles and concepts.
Confined water dives learn and do practically the scuba skills in pool like water conditions.
Upon completion, you will have the skills to dive to a maximum of 18 meters/60Feet independently.
Open water learning options also include group or private instruction. This course offers tremendous flexibility and lets you work out individual needs with the instructor.
Earning a PADI Open Water Diver certification shows that you met the course requirements. Dive centres and resorts require proof of certification before renting scuba equipment, fill scuba cylinders or book dive excursion. Enrol and have a touch of lifetime diving adventure.
Dive into adventure with our Open Water Diving course and explore a whole new world!