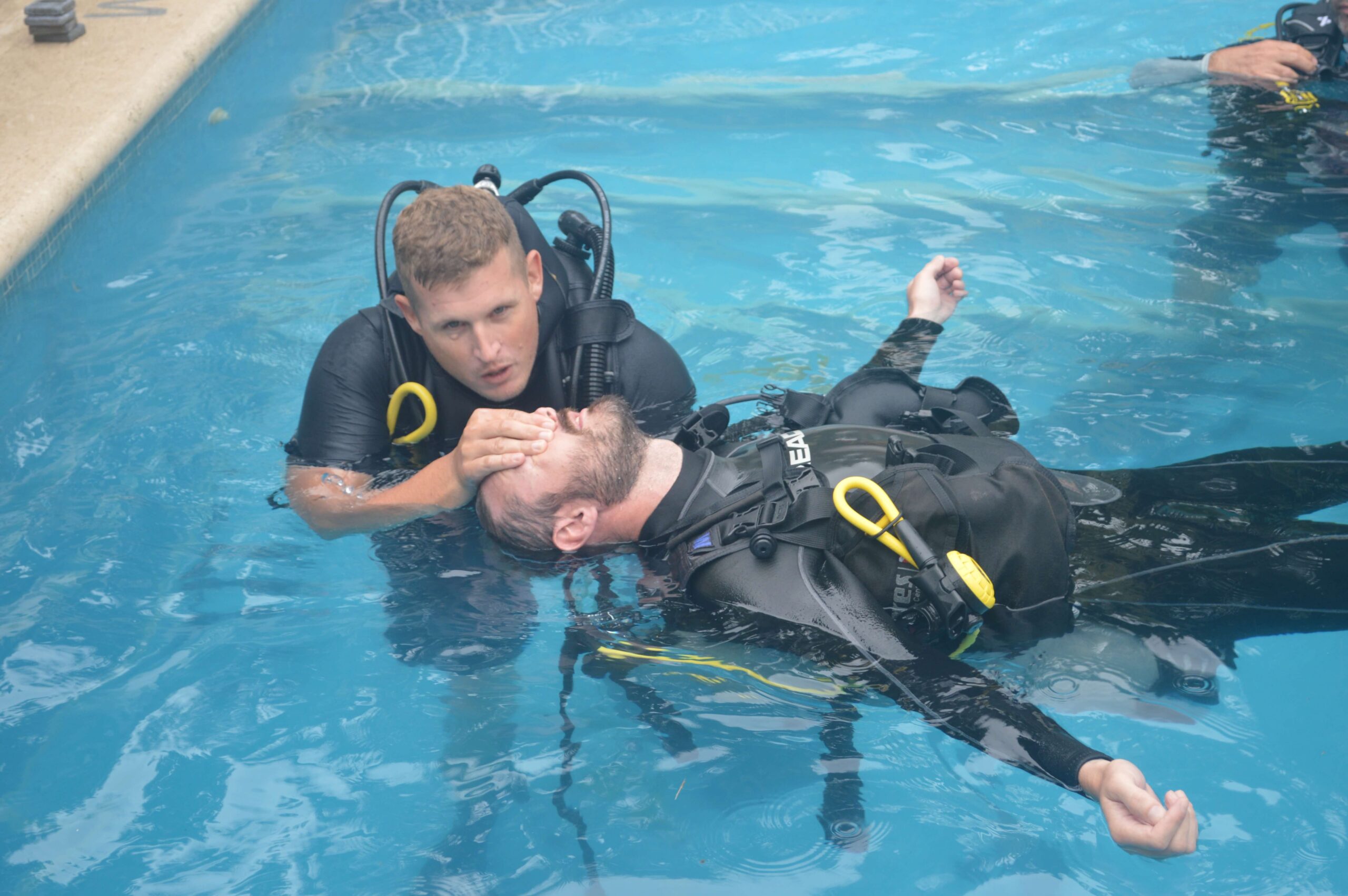 Through role acting and skill practice, you can help your career and become a better dive buddy.
Details:
This course develops your knowledge and skills so you can effectively perform diver assists and rescues, manage diving accident situations and render first aid. Doha Divers Instructors with take you through this course which is an important step in expanding your knowledge and experience as a diver. In spite of the tight training conditions, fun and enthusiasm prevail.
PS: Before you apply for Rescue diver course you should have EFR (Emergency First Response).
Be the hero of the sea with our Rescue Dive Course!